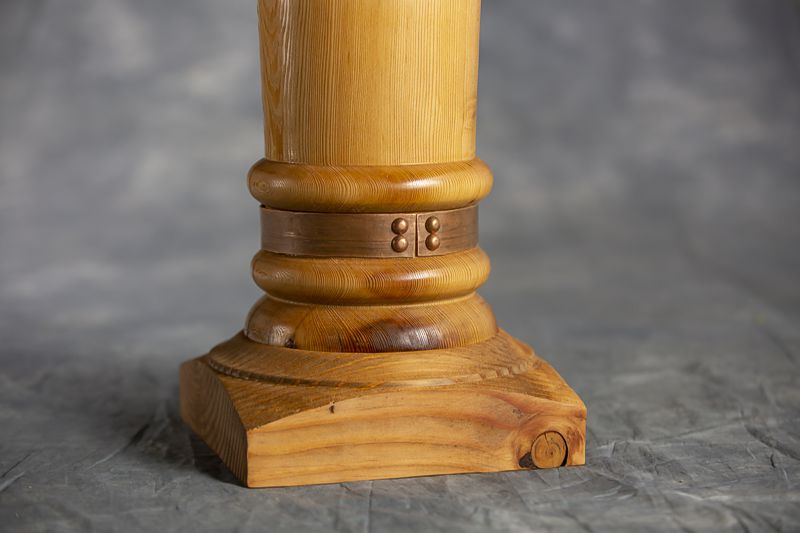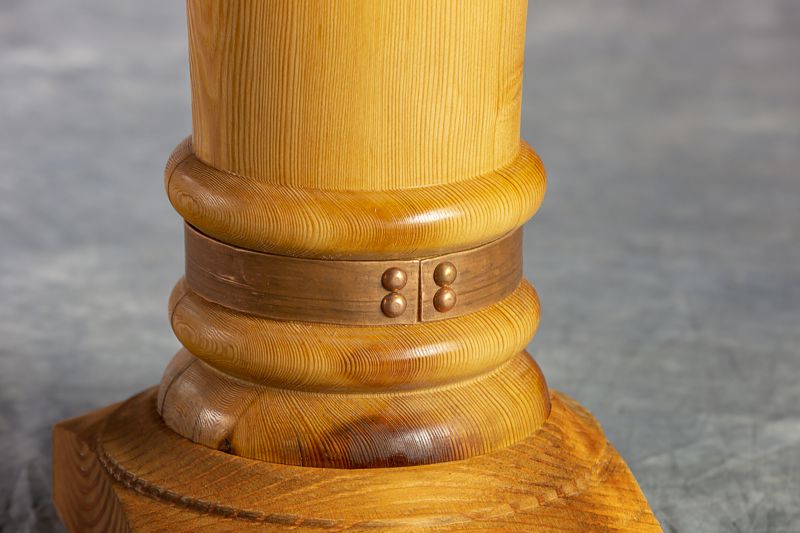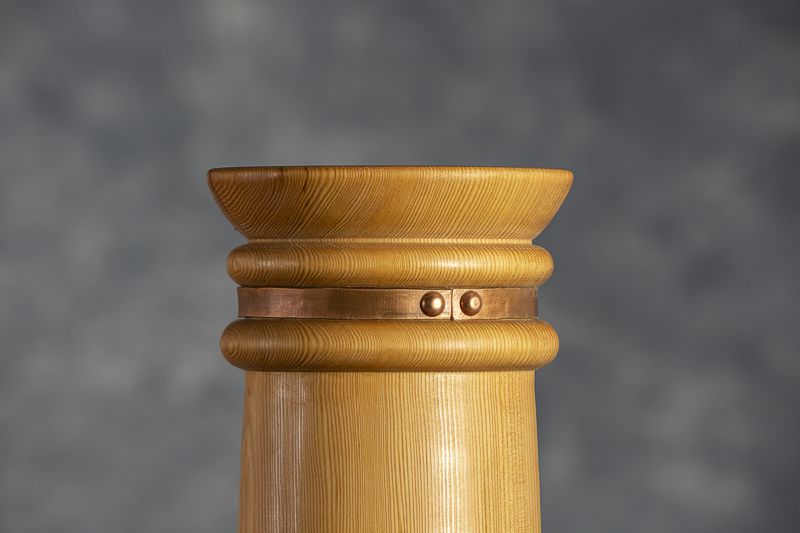 When commissioned by collectors, Terry Alby welcomes the opportunity to create personalized WoodART.
This personalization can take many forms.
WoodART created from wood brought by the collector to Terry for enhancement is automatically personalized, due to its deep connection with the collector. Examples might include family heirlooms; stumps, roots, logs, or burls from the family farm; or wood harvested from your land and cured for keepsakes to be made later and displayed in a structure on the property.
Proud of his WoodART, Terry delights in signing and dating his works.
Collector/Artist Collaboration
Terry enjoys working with collectors to personally design WoodART to fit their desires. This collector/artist collaboration can happen with wood brought to Terry from the collector, with cured wood from Terry's stockroom, or from Terry's inventory of partially-completed WoodART pieces. The collaboration process often starts with collectors searching Terry's WoodART Gallery to spark ideas for creating a personalized work.
Gifts
For WoodART purchased as presents for others, Terry is happy to permanently burn into the piece your personalized message. If requested, he can help you craft the message. Personalized messages might recognize an important milestone, express love or appreciation, or be humorous, witty, or wry.
Wood Availability
When ordering or commissioning a piece of WoodART from Terry, please remember that some wood may be available immediately for production. Specific wood you are looking for might be available in his inventory, or might need to be ordered from other wood suppliers or possibly found in a natural wooded area and then dried for a period of time prior to creation of the piece.
Next Steps
To discuss creating personalized WoodART, contact Terry at: terry@albyart.com or 262-806-2086
Call Terry