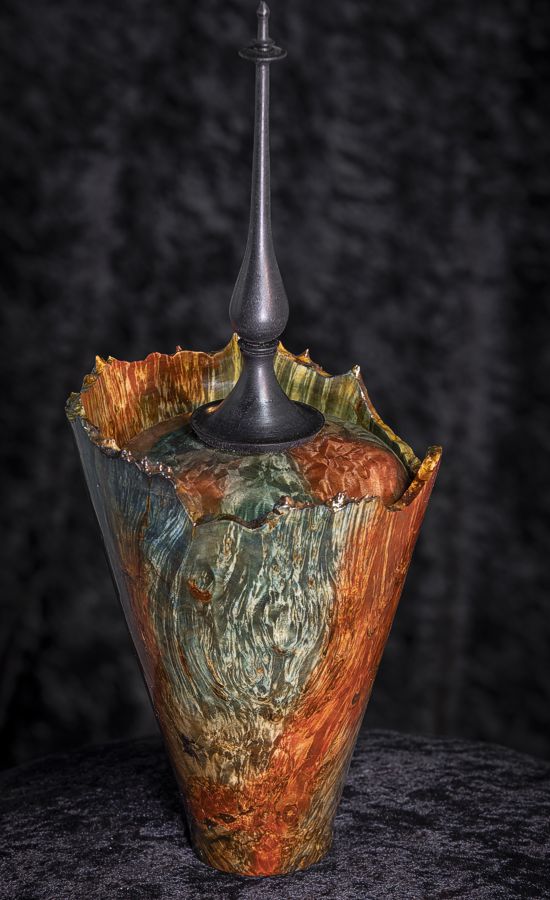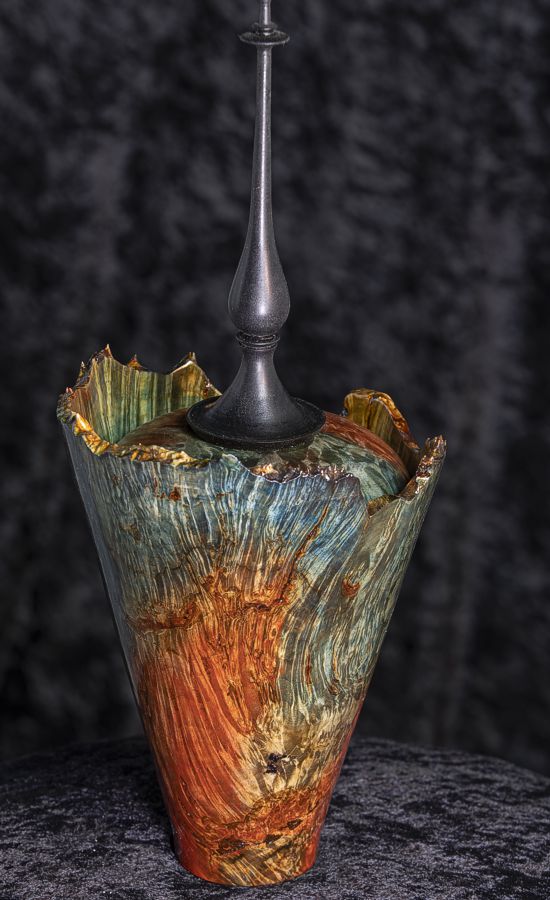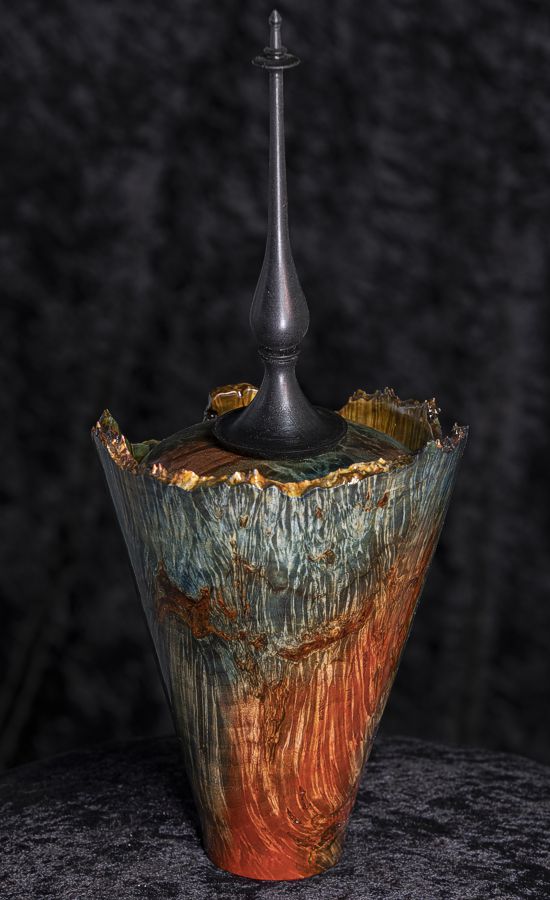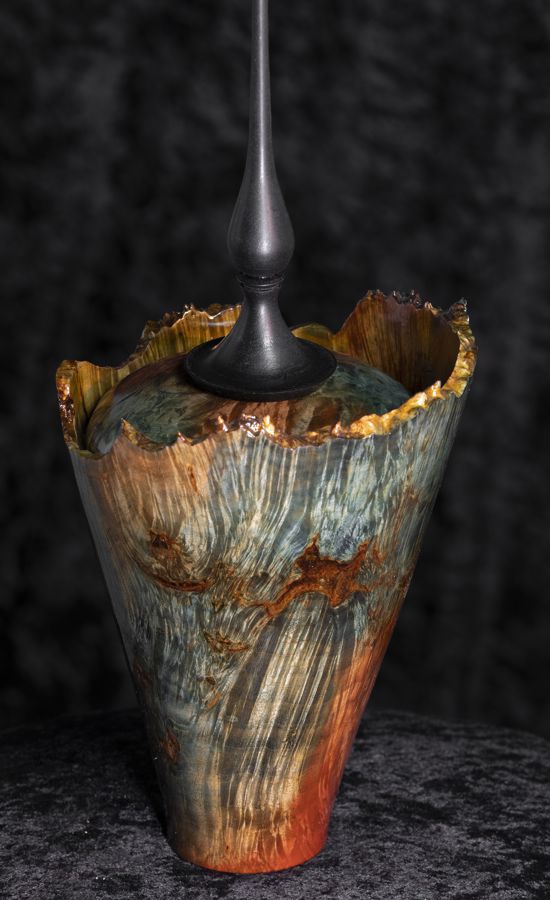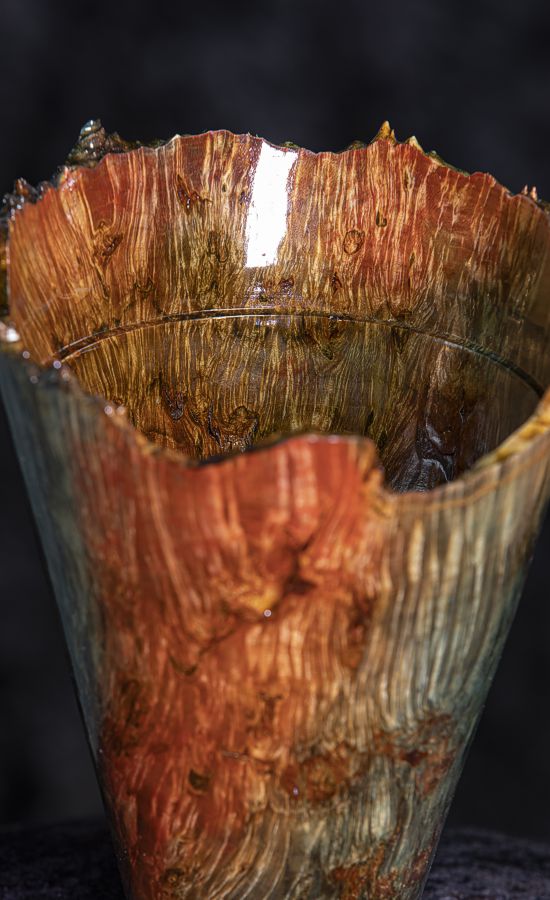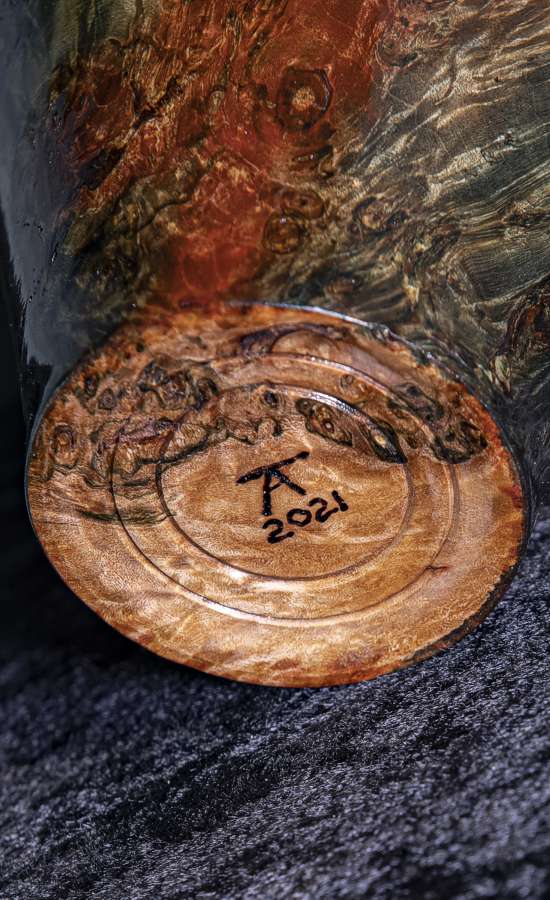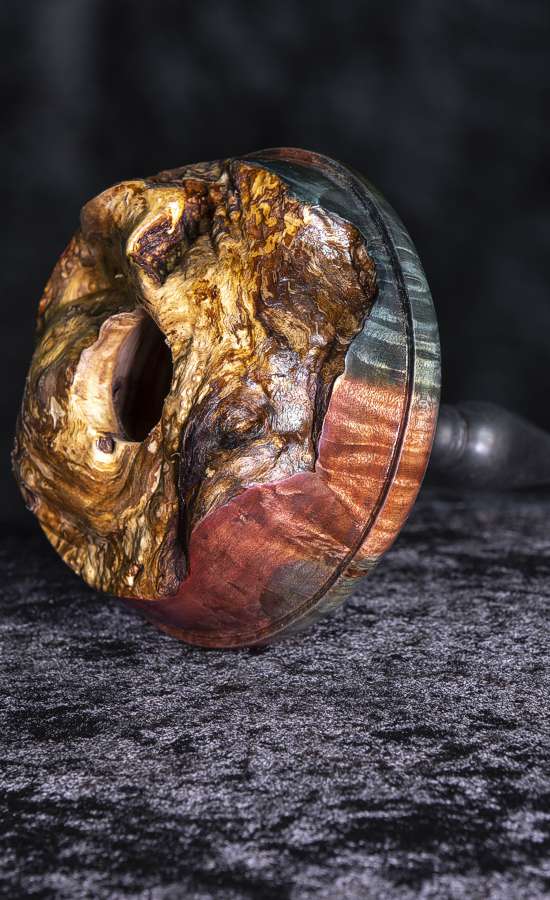 Terry Alby's Turned Wood ART teases out unseen beauty from wood using a lathe, hand-held tools and Terry's imagination.
Turned Wood ART can include bowls, knobs, platters, vessels, spindles, plates, candlesticks, cups, lamps, pins, cylindrical boxes, thimbles, game pieces, bats, woodwind instruments and urns. As appropriate to the project, Turned Wood ART may also be enhanced by being sand-blasted, fully or partially burnt, wire-worn or otherwise distressed.
Inspire and Enrich Your Life
Art enthusiasts, first-time buyers, and seasoned Wood ART collectors are invited to explore Terry Alby's Turned Wood ART Gallery for inspiration. We suggest you also visit the other Wood Art Galleries for more artistic effects.
If you see something you would like to add to your collection, or are inspired by what you see and would like to commission Terry to transform wood you own, cured wood from Terry's stockroom, or from Terry's inventory of partially-completed pieces into Wood ART, contact Terry at: terry@albyart.com or 262-806-2086
Wood Availability
When ordering or commissioning a piece of Wood ART from Terry, please remember that some wood may be available immediately for production. Specific wood you are looking for might be available in his inventory, or might need to be ordered from other wood suppliers or possibly found in a natural wooded area and then dried for a period of time prior to creation of the piece.
Request a Gallery Visit
Call Terry
discover the Wood Shop...
We had Google's Instant 360 come out and do a 360 photo shoot of the Wood Shop, capturing some of the the Wood ART inventory, the monster lathe, the work benches, saws and some of the fabricated tools that Terry made to help in the process. The Wood Shop is an absolute mess, but what comes out of it is beautiful!
Give it a try and take a peak at Terry's Wood Shop. Scroll or swipe back and forth to get a 360 view of the entire shop.
If you're ever in the neighborhood, give Terry a call and setup an appointment to see the Wood Shop in person. It's even more impressive close up!