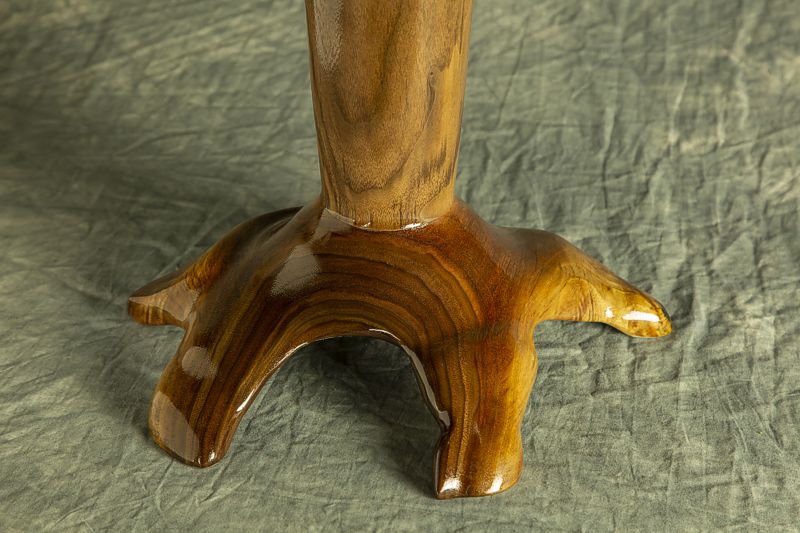 Wood carving is one of the oldest types of art and likely common to all cultures with access to wood.
The oldest known wood carving, unearthed in fragments in a peat bog in Russia and known as the Shigir Idol, dates to approximately 7,500 BC. The layers of peat covering the carving helped preserve the fragments of the nine-foot tall deity.
Terry Alby's Carved WoodART is seemingly simple and uses minimal embellishment. He chooses this aesthetic for his carved work – doing as little manipulation to the wood as possible – because he finds it hard to improve on nature.
Terry's Carved WoodART section is a work in progress.
Never Really Finished
Much like Ernest Hemingway, whose understated writing style influenced art throughout Terry's formative years, Terry believes "You never really finish Carved WoodART. You stop while there is still something natural to the piece, allowing others to complete the work in their minds and hearts, based on their connections to nature."
Terry's Carved WoodART pieces are significantly shorter than the Shigir Idol. He mostly creates small carvings, or carves to accent other WoodART types.
Next Steps
Terry's WoodART for Sale Carved Gallery is still a work in progress. As that collection gets assembled we will post it. In the mean time, if you are inspired by what you see in any of the other Galleries and would like to commission Terry to help you transform wood you own, cured wood from Terry's stockroom, or Terry's inventory of partially-completed pieces into Carved WoodART, use the form found on the Request a Quote page or connect with Terry directly: terry@albyart.com | 262-806-2086
Request a Quote
WoodART Categories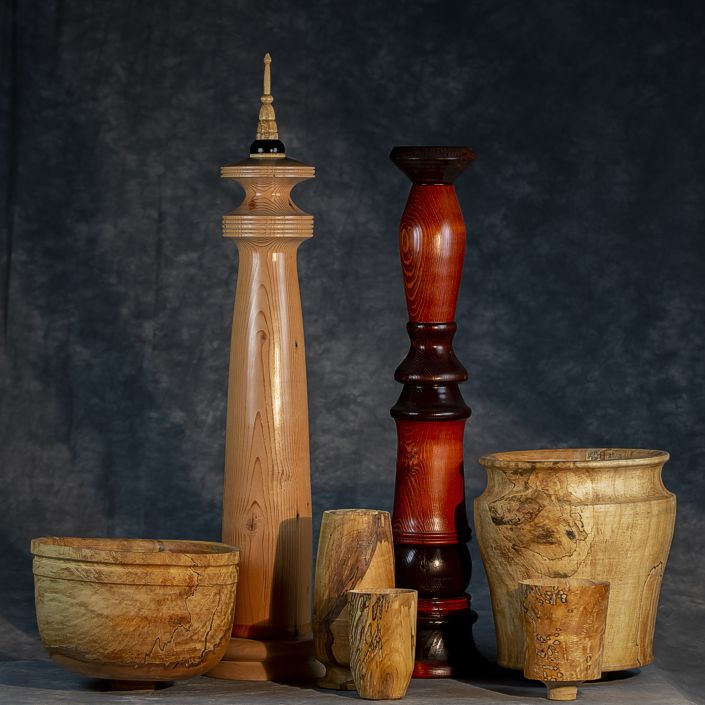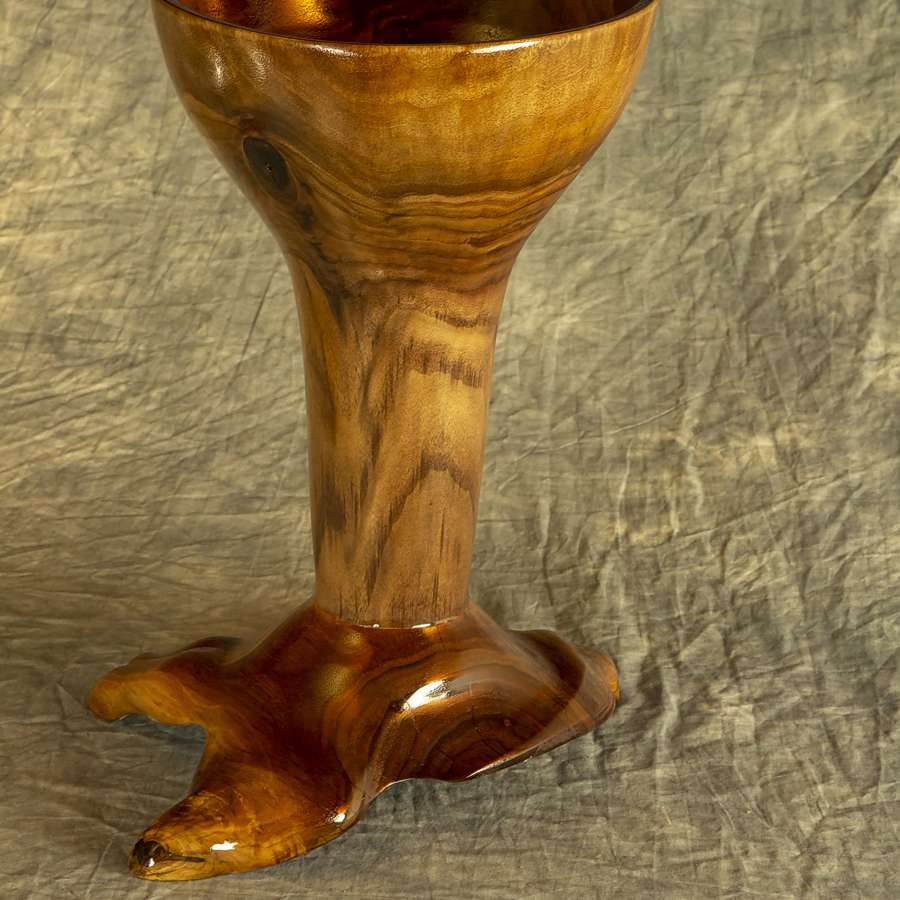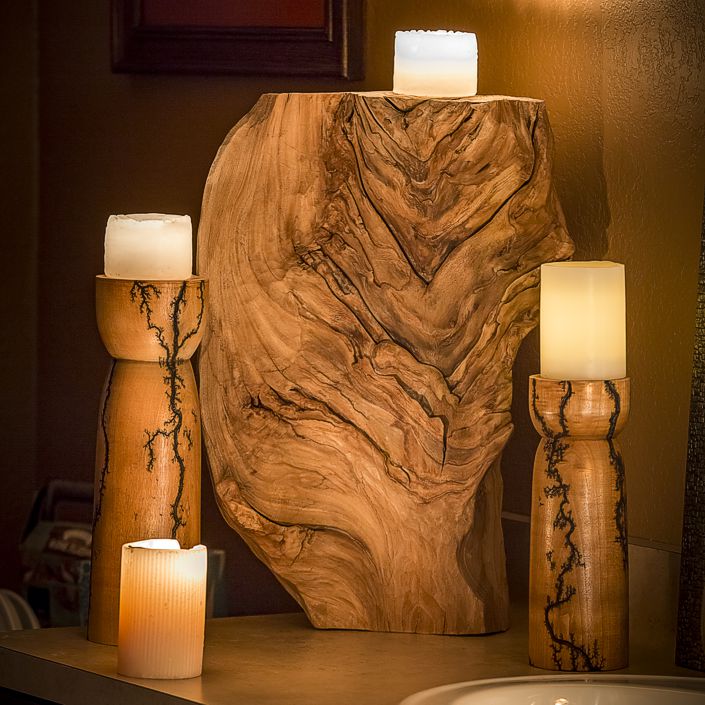 flowing electrical current